Administrator
Staff member
VARD SECURES CONTRACT FOR 15 MODULE CARRIER VESSELS FOR TOPAZ ENERGY AND MARINE
Singapore, 12 May 2016 – Vard Holdings Limited ("VARD"), one of the major global designers and shipbuilders of offshore and specialized vessels, is pleased to announce that it has secured a contract for the design and construction of 15 Module Carrier Vessels for Topaz Energy and Marine ("Topaz").
The vessels, of VARD 9 21 design, are specially developed by Vard Design to navigate the shallow river systems as they transport modules through the Russian waterways to oilfields in Kazakhstan. Measuring 123 by 16.5 meters, the vessels are designed to carry high deck loads of up to 1800 tons. The vessels will be operated by Topaz through a consortium led by Blue Water Shipping for the end-client Tengizchevroil.
Five of the vessels will be built at Vard Braila and four at Vard Tulcea in Romania, while the remaining six will be built at Vard Vung Tau in Vietnam. Delivery is scheduled between 3Q 2017 and 2Q 2018. The aggregate contract price is close to USD 300 million.
Chief Executive Officer of Topaz Energy and Marine, Mr. René Kofod-Olsen, commented, "VARD's longstanding shipbuilding traditions, cutting-edge innovation and technology perfectly complement Topaz's reputation for providing quality and bespoke services to meet our client's needs. VARD has demonstrated great craftsmanship and deployed innovative solutions throughout this process and we look forward to deepening our relationship with the group."
VARD CEO and Executive Director Mr. Roy Reite added, "We are honoured to have been selected by Topaz to develop the tailor-made vessels for this project. VARD has long history of projects for the Caspian region, with seven vessels specifically developed for shallow-water operations delivered since 2010. Topaz currently operates three vessels built by VARD in the Caspian, and has two light construction vessels for international operations on order from VARD. This project strengthens our relationship with Topaz and our foothold in the region. It also provides significant employment for our Romanian and Vietnam yards for the next two years, at a time when investment in new vessels for the oil and gas sector is limited elsewhere."
Topaz Energy and Marine is a leading offshore support vessel company providing marine solutions to the global energy industry with primary focus on the Caspian, Middle East, West Africa and Subsea operations in the North Sea and Gulf of Mexico. Headquartered in Dubai, Topaz operates a fleet of 100 offshore support vessels of an average age of 7 years. Topaz is a subsidiary of Renaissance Services SAOG, a publicly traded company on the Muscat Securities Market, Oman.
VARD 9 21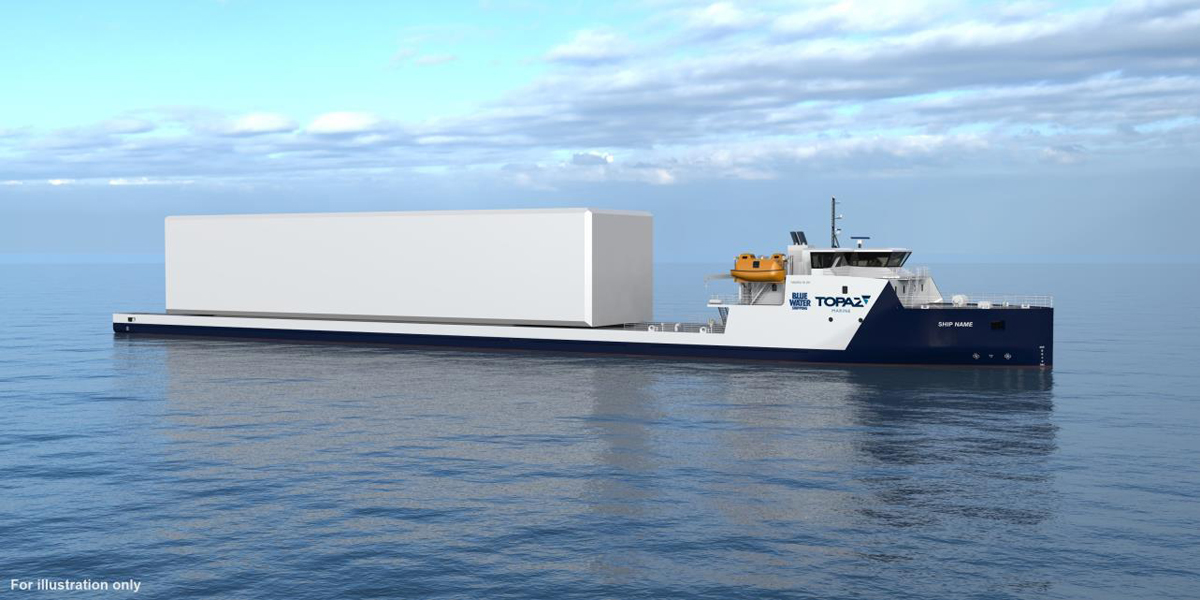 Illustrasjon: Vard