Administrator
Staff member
Fincantieri to Build Next-Generation Cruise Ship for Cunard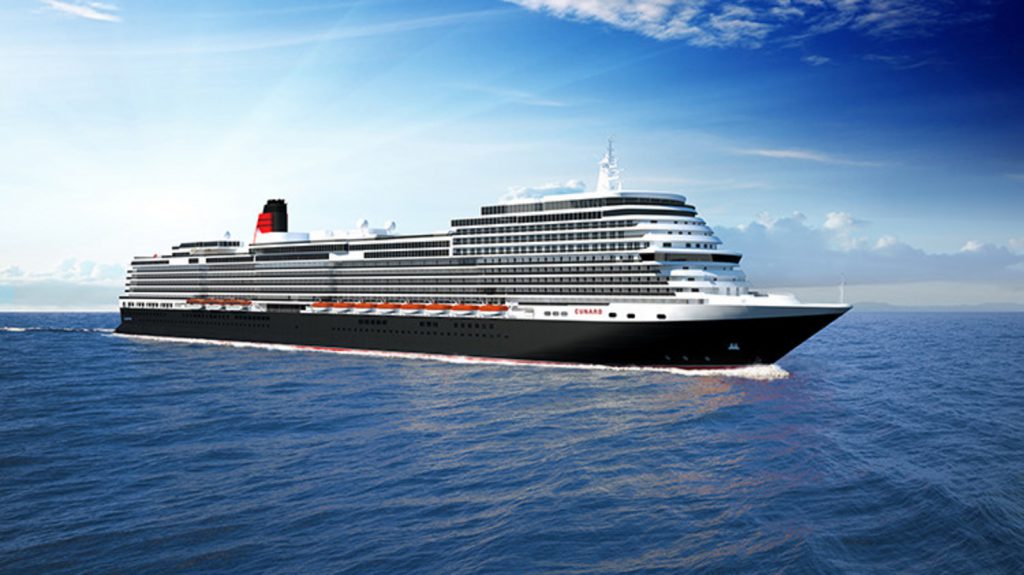 Image Courtesy: Carnival
Italian shipbuilder Fincantieri and cruise company Carnival Corporation have signed a memorandum of agreement (MoA) for the construction of one next-generation cruise ship for Carnival's UK-based brand Cunard.
As informed, the agreement will become operational when all the financial and technical conditions are satisfied.
The 113,000 gross ton ship will be built at the Monfalcone yard and join the Cunard's fleet in 2022. With an accommodation space for 3,000 passengers, the cruise ship will be the 249th to fly the Cunard flag since the company's founding in 1839.
The cruise brand currently operates three ships, Queen Elizabeth, Queen Mary 2 and Queen Victoria.
"We are very pleased to announce the fourth ship for our … Cunard brand… While today's news helps drive Cunard's overall strategic growth plans, we also look forward to launching this next-generation cruise ship to help meet increasing global demand and entice even more travelers to explore the Cunard experience,"
Arnold Donald, CEO of Carnival Corporation
, commented.
"Fleet enhancement is an important part of our ongoing goal to exceed guest expectations. This includes replacing less efficient ships with more efficient vessels over time as part of our managed capacity growth,"
Donald added.
"For this group we have built 63 ships, representing today almost two-thirds of their fleet, with other 9 to come in the coming years,"
Giuseppe Bono, CEO of Fincantieri,
said.
With this new ship agreement, Carnival Corporation now has 18 new ships scheduled to be delivered to its portfolio of cruise brands between 2018 and 2022.
Kilde:
World Maritime News