Administrator
Staff member
VARD SECURES CONTRACT FOR ONE SERVICE VESSEL FOR MIDT-NORSK HAVBRUK IN NORWAY
Singapore, 3 November 2017 – Vard Holdings Limited ("VARD"), one of the major global designers and shipbuilders of specialized vessels, is pleased to announce that it has secured a contract for the construction of one service vessel for Midt-Norsk Havbruk in Norway.
The new service vessel will be built by Vard Aukra, in Norway. This contract is in line with VARD's strategy to expand its product offering for the aquaculture industry.
The vessel is specially designed for fish farming operations, based on Midt-Norsk Havbruk's aquaculture industry expertise. Newly developed by the customer in close cooperation with Marin Design, it will be equipped with a state-of-the-art deck machinery for handling and maintenance assignments. The catamaran-style vessel will be 20 meters long, with a beam of 12 meters. On board, the vessel will employ a diesel-electric propulsion system and a common control system for user-friendly operation of the deck machinery.
The vessel is scheduled for delivery in 2Q 2018. Vard Aukra has previously delivered a live fish treatment barge to the same customer.
Midt-Norsk Havbruk is a unit of NTS ASA in Norway, a group of integrated fish farming companies focused on the production, processing and sales of marine species, as well as related service and transport.
The contract has been entered into in the ordinary course of business of the Company. It is not expected to have any material impact on the earnings per share or the net tangible assets per share of the Company for the current financial year. None of the Directors and the controlling shareholders of the Company have any interest, direct or indirect, in the above contract.
To be built at Vard Aukra | Overall length: 20 m | Breadth: 12 m | Designed by Marin Design in Norway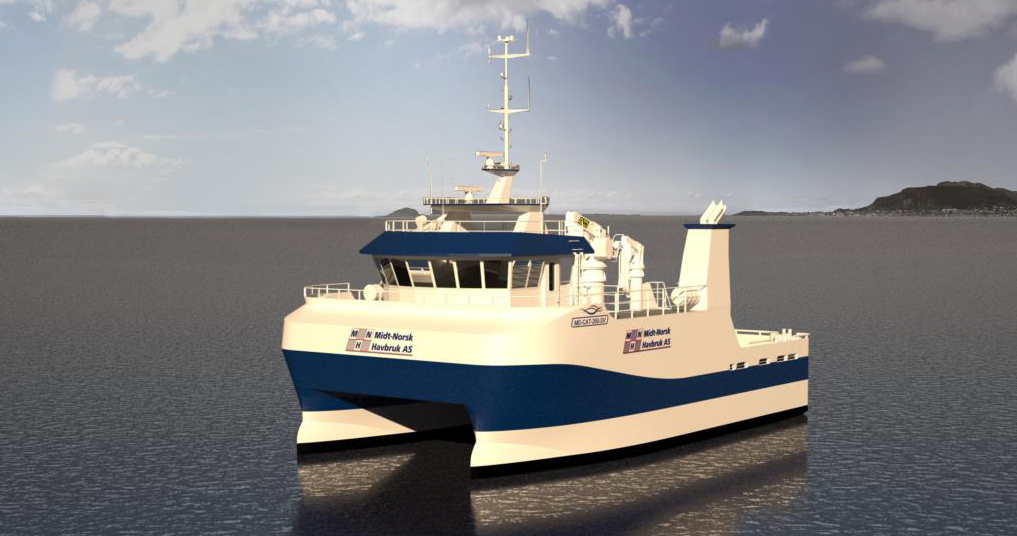 Illustrasjon: Marin Design