Administrator
Staff member
Nýr Páll Jónsson GK 7 til Vísis hf í Grindavík.
Í dag var undirritaður samningur um smíði á nýju línuskipi fyrir Vísi HF í Grindavík en samið var við skipasmíðastöðina Alkor í Gdansk í Póllandi.
Smíði skipsins mun hefjast í janúar á næsta ári og á að vera lokið um mitt ár 2019.
Nýja skipið verður 45m. langt og 10,5m. breitt, þriggja þilfara, búið Caterpillar aðalvél og mun taka um 420 kör í lest. Fjórtán eins manns klefar verða í skipinu.
Hér fyrir neðan má sjá tölvuteikningar af skipinu ásamt myndum frá undirritun samninga sem að fram fór við gamalt skrifborð sem var í eigu Páls Jónssonar sem að hann notaði á sinni útgerðartíð og það var vel við hæfi að skrifað var undir á afmælisdegi Páls að viðstöddum eigendum Vísis.
Stórglæsilegt skip þetta og vert að óska Vísi til hamingju með það.
Oversatt til engelsk med Google translate:
New Páll Jónsson GK 7 to Vísi hf in Grindavík.
Today, a contract was signed for the construction of a new liner for Vísi HF in Grindavík, which was agreed with the Alkor shipyard in Gdansk, Poland.
The construction of the ship will begin in January next year and should be completed by mid 2019.
The new ship will be 45m. far and 10.5m. wide, three deck, equipped with Caterpillar main engine and will take about 420 runs on a train. Fourteen one-man cabinets will be in the ship.
Below you can see computer drawings of the ship, as well as pictures from the signing of contracts that took place at an old desk owned by Paul Jónsson, who he used during his fishing season, and it was convenient to write down on Paul's birthday in the presence of the owners of Vísi .
Biggest ship ships and wish to congratulate Vísi on it.
Kilde:
Báta og bryggjubrölt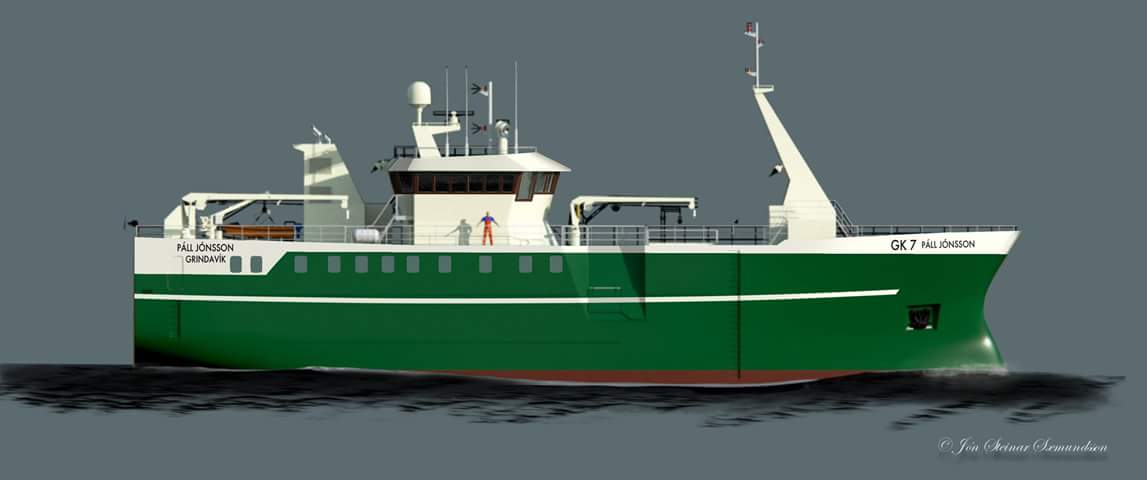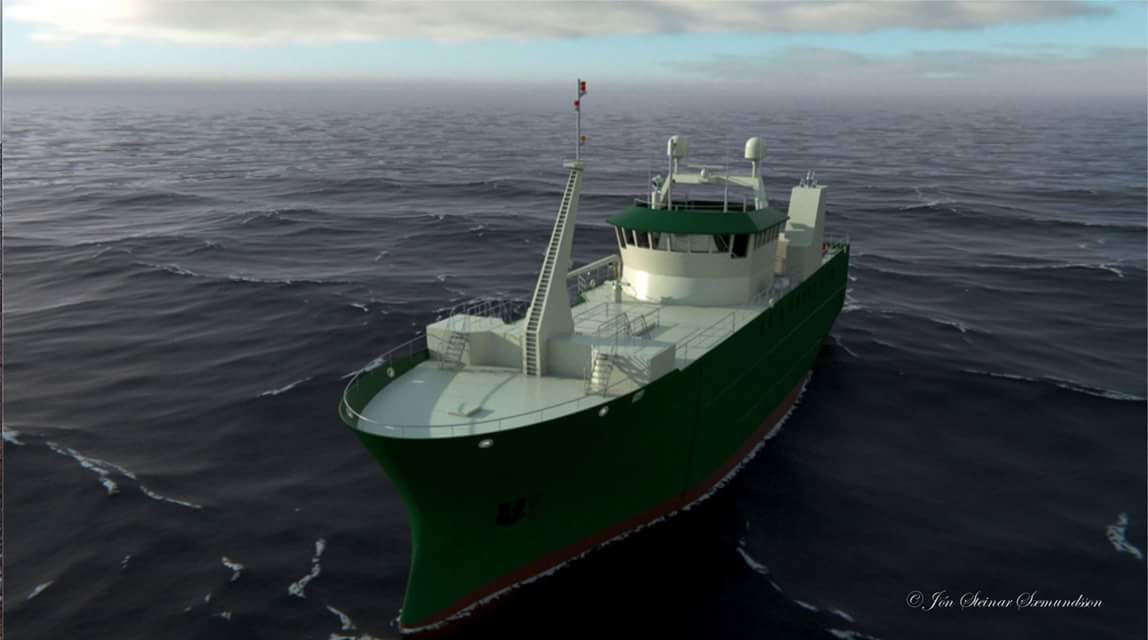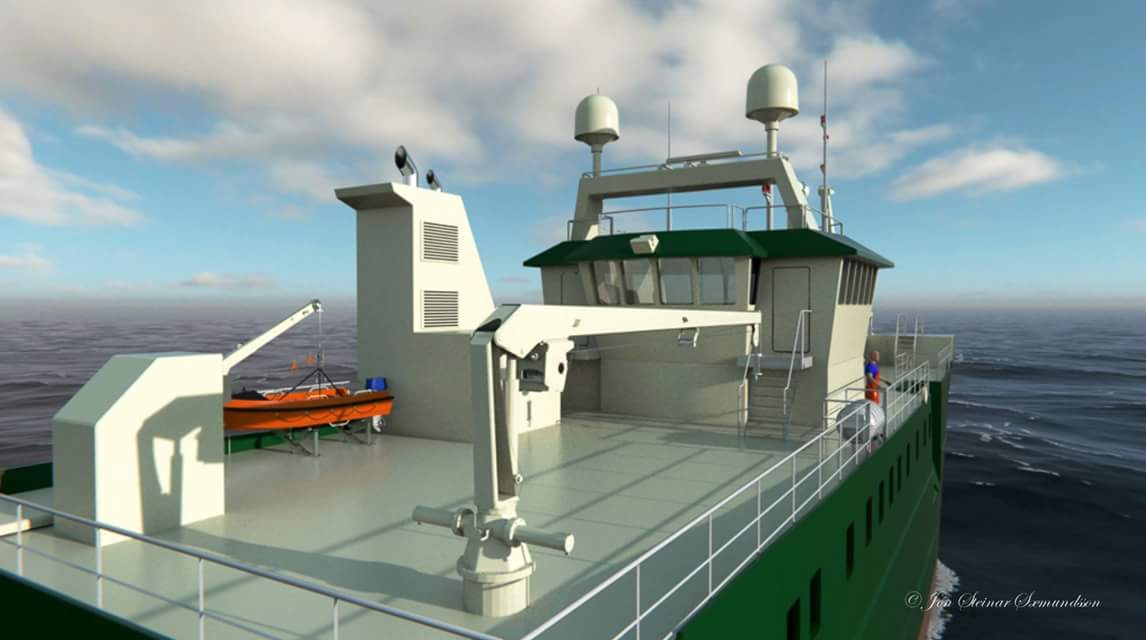 Illustrasjon; via
Báta og bryggjubrölt